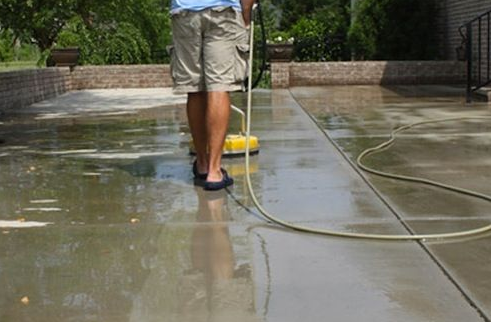 Cement is widely used in the construction of floors, patio, etc. due to which it is also important for people to understand a convenient process to clean cement. It is one of those materials that require regular cleaning in order to maintain its proper shape and provide a fresh look. However, in case it is not properly cleaned on a regular basis then it will continue to get dirty over the course of time and its quality as well as the outlook will be significantly affected. Similarly, the outlook of different areas constructed using cement will also be affected due to various kinds of spillages such as oil, grease, etc. which will also need a deep cleaning for restoration. Therefore, in this article, we will explain different ways with the help of which people can clean cement in a convenient manner.
Routine cleaning of cement
There are a few steps that people need to carry out on a routine basis in order to clean cement and keep it clean for a longer period. Some of the steps are given below:
The most important regular routine of cleaning cement is to remove dirt and debris that may be present on its surface. Over the course of time, all sorts of residue particles may start to accumulate in different areas due to which their cleanliness will be affected.
Vacuum clean these areas using a vacuum cleaner or with the help of a broom in order to ensure general cleaning.
Wash the areas with the help of a cleaning agent after an appropriate period in order to ensure deep cleaning for a longer period. Use a scrubber or a brush during the process of cleaning cement in order to remove stains present on its surface.
Removing stains from cement service
There may be hard stains present on the surface of cement due to which people will have to treat them as well in order to clean cement in an effective manner. Therefore, in order to remove hard stains, people can follow the steps given below: Get more info about cleaning forgotten areas here.